The Private Members Crypto Club (PMCC) is an exclusive physical London private members club with a digital twin in the metaverse, a world first.
Buy Founder #0149 NFT: https://opensea.io/assets/ethereum/0x640655d4553cd5545f49af56c2604b95e8505eac/149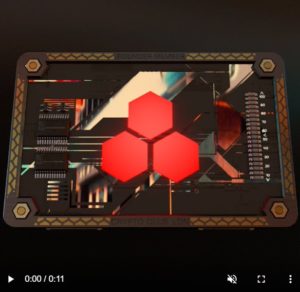 Its purpose is to provide both a physical and virtual clubhouse, where crypto investors, developers, fintech enthusiasts and investors can meet, work, learn, be of mutual benefit and socialise.
Its aim is to bridge the current divide between traditional business and blockchain communities, to showcase the utility of the underlying technology and aid its members to collectively and collaboratively contribute towards building a better future, placing London at the very heart of this fast-paced and exciting sector.
It will be a thriving, energetic and fun venue, which will always be at the forefront of technology, whether that be blockchain, DeFi, AR or VR.
Upon the successful launch of the London clubhouse, other club houses will be established throughout the world – with the metaverse-based digital twin of the founding London club being the global hub for all its global members to meet, work, educate themselves and hang out.
Membership will be through the ownership of a limited and finite number of NFTs. These NFTs will provide additional benefits and allow owners to sell their membership at a significant profit in the future, as demand quickly outstrips supply.
The public sale of these NFTs will take place towards the end of February and, therefore, there will be a ready-made secondary market into which to sell your NFT at this point. (All will be listed on OpenSea.) This can be a short, medium or long-term investment, as you choose, or a lifetime club membership, of course.
The theme of the club is the American prohibition-era: it's a bustling 'speakeasy', hidden away from view, known only to those with their finger on the pulse. It's a melting pot of different people from different backgrounds, all drawn together around a common purpose. Mystery and intrigue are bound to fuel people's curiosity, as word inevitably gets out … but only members know how to find the club and gain access.
What is on offer?
Founding memberships of the London club and Metaverse club.
Is this a membership or an investment?
It is both: the NFT is your membership card and, as demand exceeds supply, the value of a membership will rise on the secondary market. The team is committed to marketing this project both to the global online community and UK-based club going community, to grow demand.
What sort of profits can be made?
Whilst this concept is unique, other community-based NFT projects have seen meteoric rises in the order of 1,000s of percent. The Bored Ape Yacht Club NFTs, which also act as a membership of sorts to an exclusive community, demand in excess of USD $150,000 and have been known to sell in the millions.
When can I sell my investment NFTs?
After the Public Sale, you will be able to sell your NFTs as soon as they are in your wallet around about this time. Or, of course, you can hold onto them for longer, to capitalise on the likely increase in demand when the club starts being marketed.
The Details
We are hugely excited by the launch of our Private Members Crypto Club. Some of you have already claimed memberships, in the form of tradable NFTs, with considerable foresight to both the exclusive membership opportunity on offer, but also the incredible investment potential that ownership offers.
Unlike all other club memberships, which ultimately have no value, PMCC is adopting a unique and disruptive approach to membership. By issuing the membership as a NFT (Non-Fungible Token), the membership becomes an asset for life, that can be sold on at any point on the secondary market, the price of which will be determined by supply and demand. The potential for significant gain is huge; you only needs to look at the incredible rise of the NFT marketplace to appreciate this.
Additionally, unlike most NFT projects, PMCC also offers the benefit of membership to a physical and virtual exclusive club dedicated to the Blockchain/Crypto/NFT community. It's an opportunity to be included in a highly exclusive club that no doubt will entertain all the biggest movers and shakers in this exciting and rapidly developing industry, which we have no doubt will soon be as universally adopted, just as was the internet in the 90's. Membership will provide access to opportunities, networking and information that will not be available anywhere else; it will be the centre of exchange and excellence of all things Blockchain and, we believe, viewed as the premier global club for this community.
STOP PRESS:
The first physical Crypto Club has opened in London. It is at Blacks, 67 Dean Street, Soho. All Crypto Club Global NFT holders are free to use the club whenever they wish and bring up to 4 guests at any one time.
More clubs are to follow.