(June 30, 2022) – Tomislav Tesla, the great-great nephew of the great innovator Nikola Tesla, has selected the Cardano blockchain to launch the Tesla's World Token (TWT). While the world is awestruck with the name 'Tesla' and electric cars, the real-life family member, Tomislav, is busy doing what the name Tesla is famous for – doing groundbreaking research to solve the world's major challenges of clean energy, food and water supply.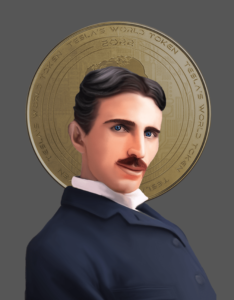 The decision to choose Cardano was based on thorough research on the capabilities and features of Cardano that made it preferable to other competitors such as Ethereum – the eco-friendly POS mining, ability to handle multiple tokens including NFTs, the ledger-based blockchain offering all basic functions such as currency transfer, and a transparent, scalable and secure structure.
Tesla's World Token is the joint creation of Tomislav Tesla, Paul Munnelley, and Deane Thomas. Deane founded True Tesla Technologies (UK) in 2014, followed by True Tesla Technologies (Mauritius). Deane, Tomislav and the team are focused on developing and supplying the latest green and blue energy technologies.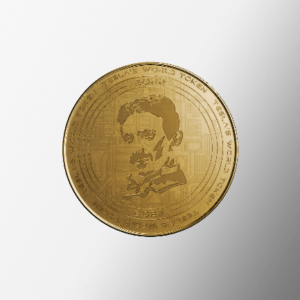 The biggest challenges to the world today revolve around renewable energy, food and fresh water security. Tomislav and his team are creating new technologies that will generate record breaking supply of green energy for the planet. For example, they are developing Cascading Hydro Power plants and the Tidal Hydro Power plants, sediment recovery techniques for reservoirs, and aquaculture and fisheries technology for all environments.
"We are developing patents, blueprints, and solutions to create a new wave of sustainable technologies." says Deane.
To fund these new ventures, Tesla's World Token will be holding a private sale and subsequent listing on a suitable decentralized exchange. Created on March 22, 2022, the total quantity of TWT is 21,369,000. Of these, 6,369,000 are reserved for the team, founders, staff and the CSR Fund. The majority of these tokens will remain locked until January 2024.
"Our innovative cascading hydropower plants will solve many of the big challenges around hydro-power and sustainable energy. The choice of Cardano blockchain is also a good match with our principles and mission. Join our vision so we can deploy these innovations around the world," says Tomislav Tesla.
The Cardano blockchain is intended for precisely the changemakers and visionaries that are part of the team. Cardano's non-smart-contract-based ledger system is meant to transfer power to the marginalized, becoming a revolutionary step for change. The POS and Ouroboros features make it the most sustainable blockchain technology with the ability to scale globally. It also provides a transparent payment system with a peer-review function.
The pre-sale round of TWT will see 5,000,000 tokens up for sale in the first phase. Subscribers will be vetted through KYC and AML protocols to comply with regulations. The proceeds will be held in an escrow account until the closure of the sale.
About Us
True Tesla Technologies (Mauritius) Limited was incorporated in August 2019 to bring cutting-edge green and blue energy technologies to the Indian Ocean and Eastern African territories. Based in Mauritius, we are commercializing and deploying technologies that include a unique, low-lying waterway river turbine.
For more information, please visit:
Follow on social media
Contact: